What We Do
For over 40 years Spani Developments has built distinctive homes and commercial construction projects for discerning customers on British Columbia's Sunshine Coast.
We're proud of our reputation for quality craftsmanship in everything we do. That's how we've made our clients happy for decades. From home renovations to a custom-built home to a commercial building, we have the talent, the vision and the equipment to facilitate your building project with the integrity we're known for.
Learn more about the Spani Advantage and find out what our clients like best about working with Spani Developments. Then call our Sechelt office at 604.740.0424 when you're ready to combine your dream and our expertise to build a home that's everything you've always imagined – and more.
Custom Home Construction
Building your new home is one of the most significant life decisions you'll ever make. We're committed to making that experience enjoyable and rewarding by treating you fairly and professionally – like one of the family.
Home Renovation
Right from the start we work to uncover hidden issues so you're not faced with surprises down the road. You also won't face unexpected delays, thanks to our in-depth knowledge of rules and regulations around home renovations, and our good working relationship with government officials.
Commercial Construction
Our extensive portfolio covers many industry sectors, including apartment complexes, financial institutions, health care facilities, industrial buildings and community buildings. We offer a full range of services from site servicing through to completion, and have our own fleet of construction equipment.
Off Grid Building
If you're thinking of retirement in a waterfront community or building a vacation home, think about escaping to the coastal waters of British Columbia's Sunshine Coast. The Sunshine Coast is an 86-kilometre stretch of coastline dotted with dozens of beautiful remote islands, inlets and bays. It's perfect for your ideal lifestyle.
Site Servicing
With our resources and many years of expertise, Spani is well qualified to facilitate the construction of underground utility works such as water, sewage, drainage, roads and electric services. You can rest assured knowing we have the best crew on the Sunshine Coast – a crew well-versed in working with civil and geotechnical engineers to meet all regulations.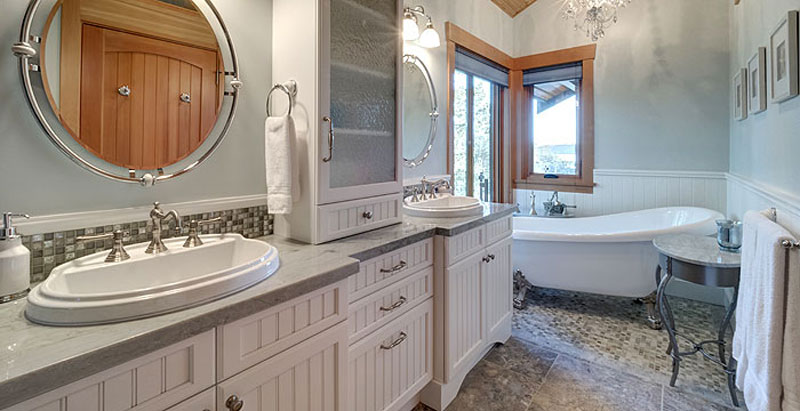 Plumbing
The Spani team has their very own plumbing department. No matter what the job is, we provide a full service experience so you don't have to manage multiple contractors.